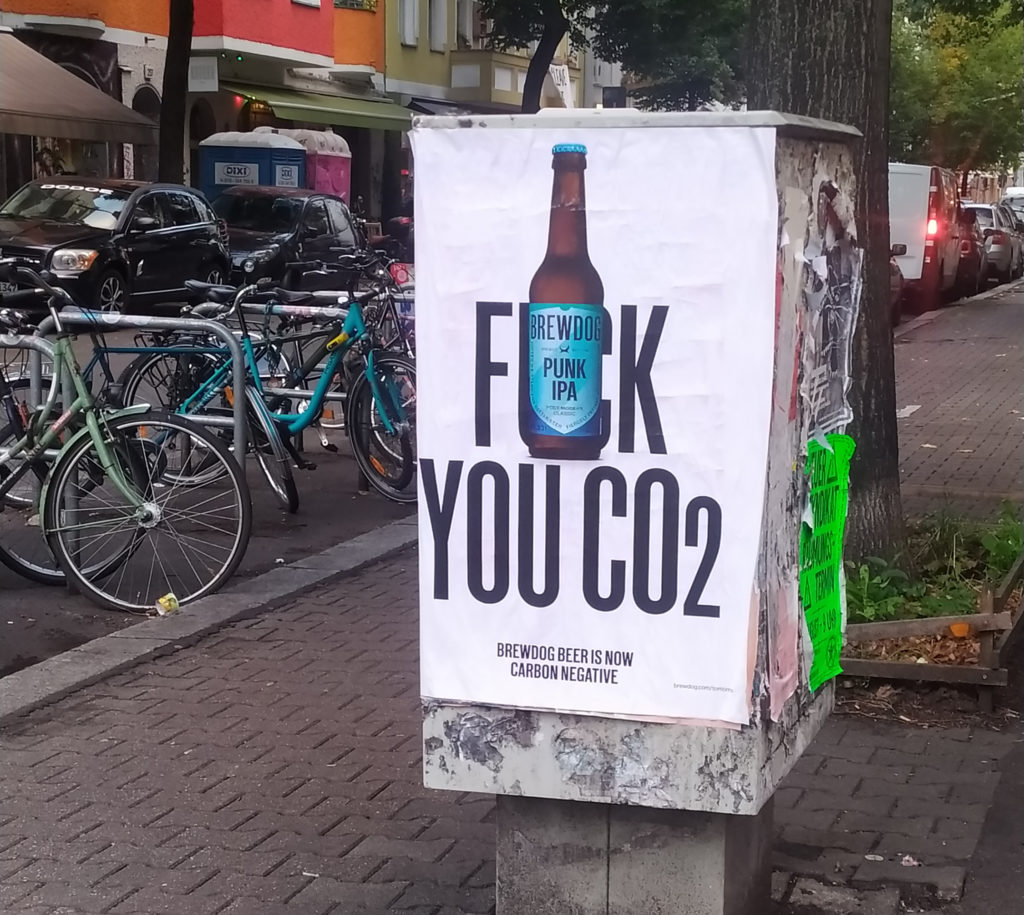 One of the least disturbing events which happened in 2020 was rebranding of BrewDog.
This UK-based company produces and sales a wide range of craft beers and owns a chain of bars and hostels. In addition to brewing excellent beer they are also famous for their brilliantly provocative communication. BrewDog included social matters into marketing (gender equality, homophobia) and often caused upsets with their campaigns, one of which included a fake porn site - a project that later backfired. Many of the campaign's ideas were delivered by the award-winning PR agency Manifest, which was BrewDog's business partner for 9 years. BrewDog is now one of the fastest growing drink brands in the world, ranked among the world's 25 most valuable beer brands*.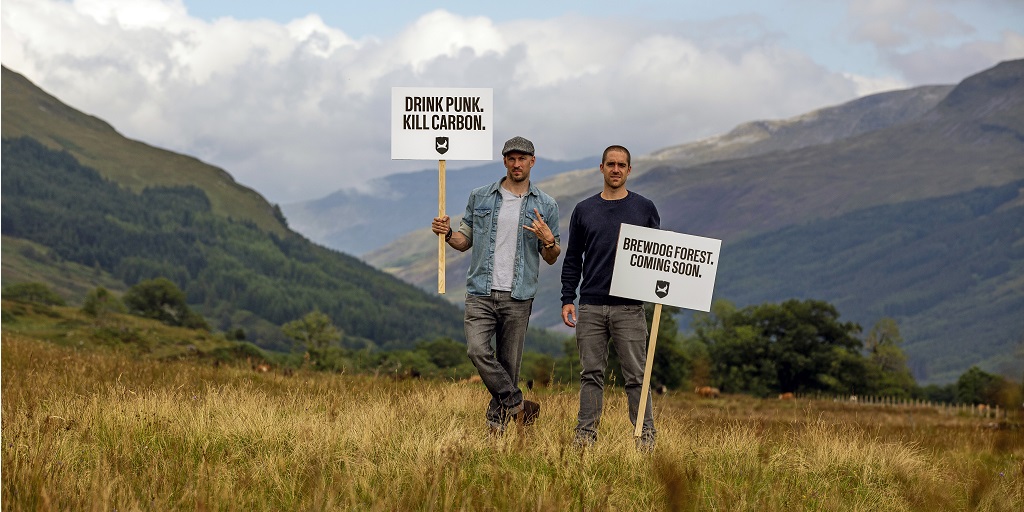 Growing business requires a new approach to brand communication.
In 2020, the company unveiled a new brand strategy focused on environment and climate change crisis. The company announced that it is carbon positive now and started planting a forest to reduce its CO2 emissions.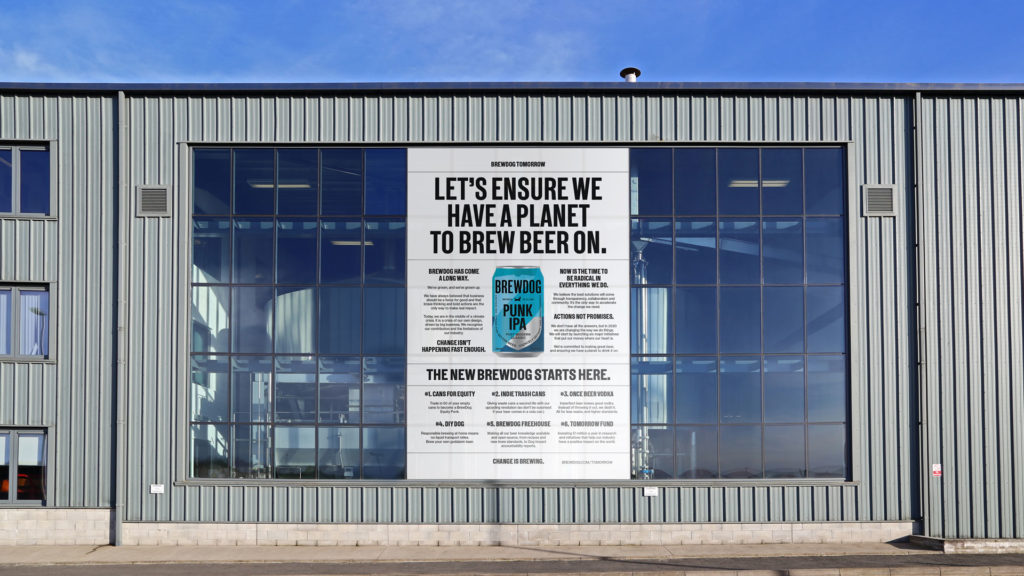 The strategy was paired with a rebranding, created by London-based design studio Made Thought and BrewDog's in-house team. They dropped their punk look as well as anti-establishment tone for clean and flat design, which is definitely more appealing to eco-friendly audience. Fussy backgrounds and grungy styling were replaced by a bold use of type and bright colouring. The beer cans feature a shield design and a small dog-shaped logo. The name of the brand is written horizontally, which makes it easier to spot it in supermarkets.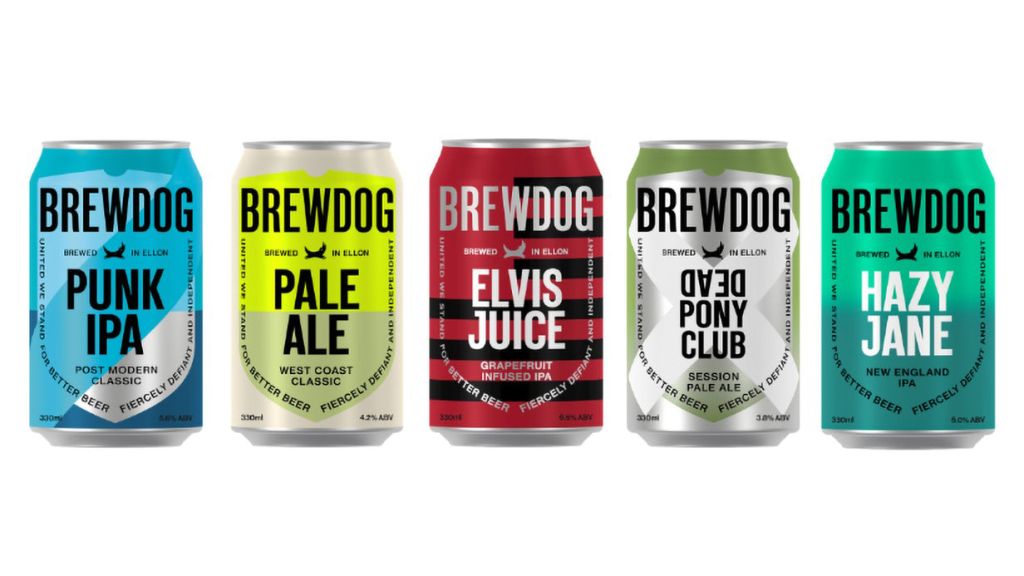 The brand's radical approach to doing business is reflected in minimalistic, straightforward packaging design. The rebel spirit is also present in BrewDog's defiant headlines'.
In my opinion it is a good example of an user-to-niche brand going mainstream. The rebel has a cause now and I wish more brands focus on the Earth's future. This seems to be all the more urgent given how extremely slow are politicians to tackle this subject, which is one of the hottest ones nowadays.